Chairman Message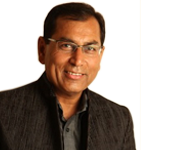 The birth of new academic is common but new thinking is rare.
Strength of an individual marks his path of success. Life is not about making excuses. It is about making choices and stepping ahead,it is not about looking for weakness but about exploring one's strength.

Umiya Career Development Council (UCDC) works on such principle and is a symbol of discipline, culture and education. Creating awareness and training student for competitive exams are major factors of UCDC. Due to aggressive efforts and constant dedication, the journey so far has been successful in spreading our reach across Gujarat.

In order to get the success, UCDC has arrange number of seminars in many "Patidar Samaj" for last four years and also made efforts for educating and creating awareness of such competitive exams in the 'Patidar Society'.

The motive behind creating awareness for competitive exam is to entail meaning to life of differently abled individual and make their dream, into reality of becoming IAS/IPS.Every leader of the society should try to educate their Samaj for creating administrative officers so that the society can be an inspiration to other societies for creating good and efficient officers for state and the country.So we all together should try to do major efforts.

Umiyamatajisanstahn truly believes in empowerment through education and is a true religious sansthan which not only thinks about religion but also take care about the overall development of the society by providing academic facilities such as higher education loan, various other courses and also encourages the student to give a Competitive Exams. Today in competitive environment, educational qualification is not enough. One has to appear and clear various Competitive Exams & Interviews to get these lucrative jobs. It's wrong belief that only engineering or medical students can pass these examinations but any graduate student with his mammoth efforts, dedication and smart preparation can pass these exams and can achieve his/her life goal.

Education is the most precious assets of our life. It adds identity to entity. We came into the domain with the objective to encourage and prepare young minds to step into the sanctified portals of competitive exams. We incepted in the year - 2000, to offer comprehensive coaching services for competitive exams for managing the economic, natural and human resources of the country. Our aim is to prepare administrators who will lead the country to greater glory.

Every human being is born with one very unique talent. Our single minded efforts are to identify talent in a student and make him or her aware there future, and help them to identify as well as promote their potential in particular direction.

Shri M.I.Patel & other had contributed their major part to establish this IAS training Centre since 2000. I personally thank to Satishbhai Patel(IAS-The Collector of Gandhinagar) and Shri M. S. Patel (IAS-The Collector of Surat) for inspiring me to do this great job for the entire society.

Heartly thanks to Late Keshudada, Shri Anilbhai Patel, Shri Narayanbhai Patel, Shri Vikrambhai Patel, Shri Manibhai (Mummy) Patel, Shri Ambalalbhai Chari., Shri Harikisanbhai Patel (IPS), Shri Kantibhai A. Patel (Ex. IAS), Shri A.S.Patel (Ex. IAS) and Respected Gagjibhai Sutaria (President of Sardardham) and T.G.Zalavadia (Ex. Dept. Commossioner) for Their heartily support and guidance.